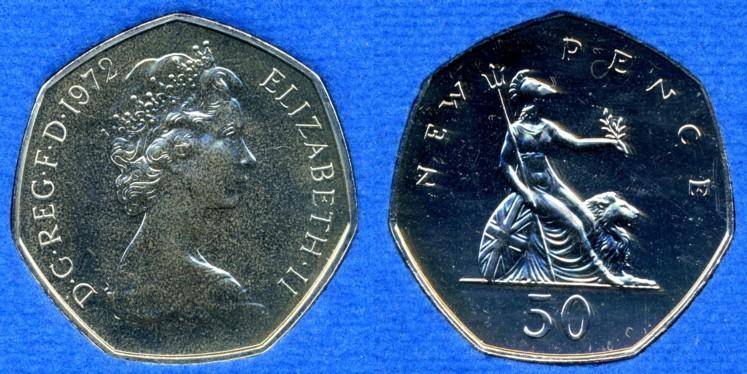 1972 proof fifty pence, Britannia reverse
This date is only found in proof condition, and was not issued for circulation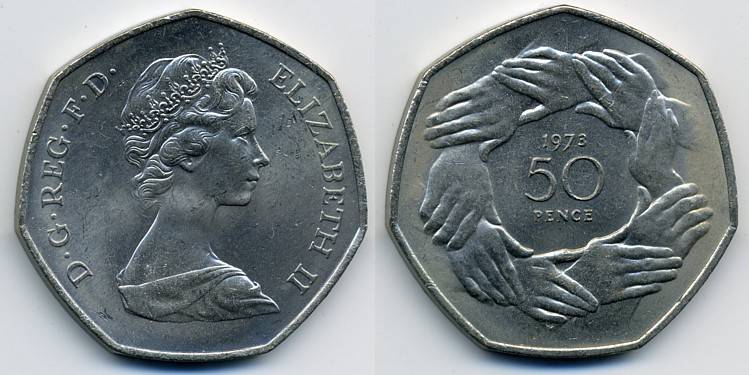 1973 fifty pence, EEC reverse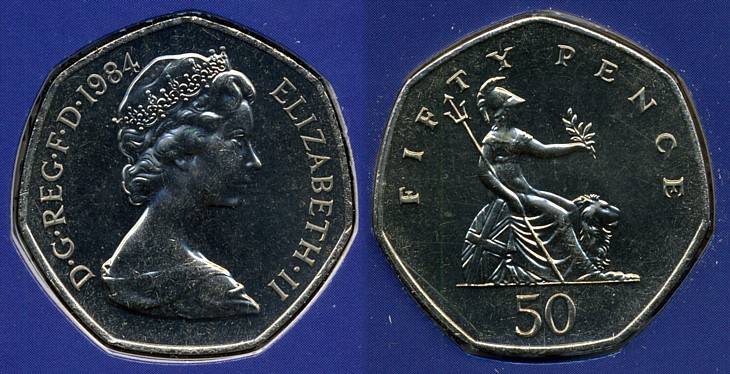 1984 fifty pence, modified reverse
This date was only issued in Royal Mint Sets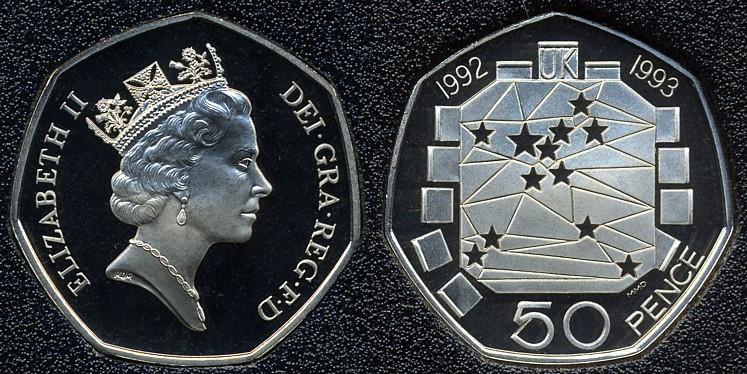 1992/3 proof fifty pence, new portrait, UK Chairmanship of EEC reverse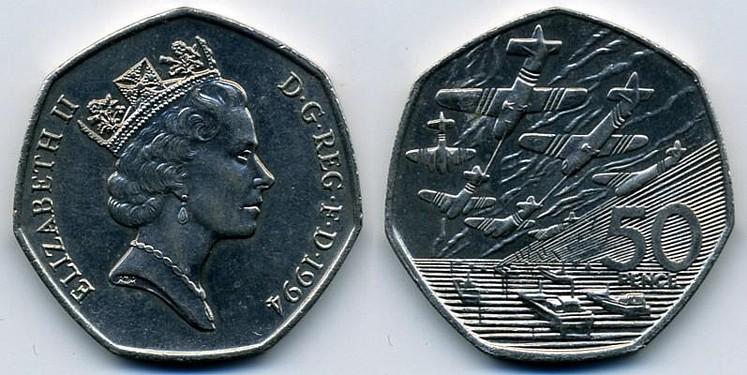 1994 fifty pence, D-Day reverse
2000 50p, British Library reverse

Proof 2003 50p, Suffragette reverse

2004 50p, Roger Bannister reverse
It is very difficult to get a good scan from such a smooth coin.

2005 50p, Johnson's Dictionary reverse

2006 proof 50p, Victoria Cross reverse

2006 proof 50p, Heroic Acts reverse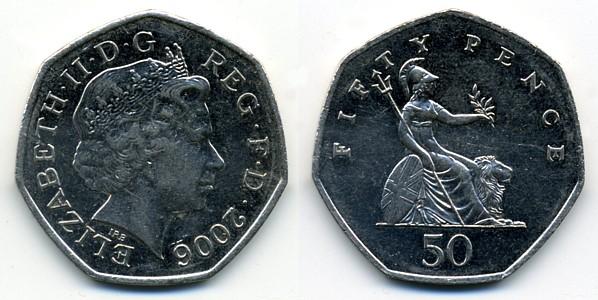 2006 50p, Britannia reverse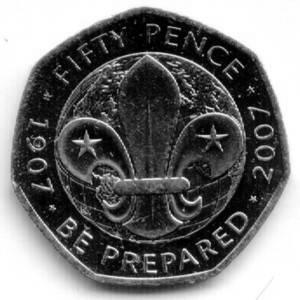 2007 50p, Scouts reverse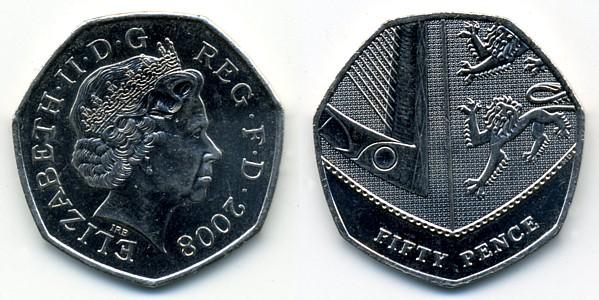 2008 50p, new reverse
Note the change in orientation of the obverse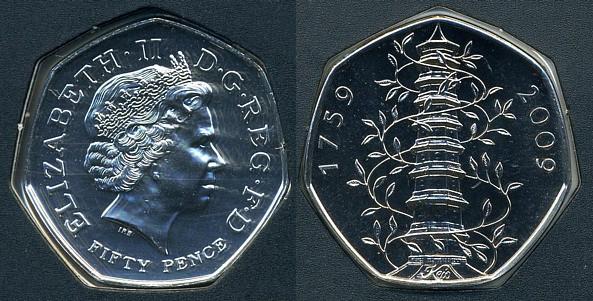 2009 50p, Kew reverse
Note that the denomination is in words on the obverse
Mintage for circulation was very low.
Scanned from a Mint set resulting in reflections from the plastic case.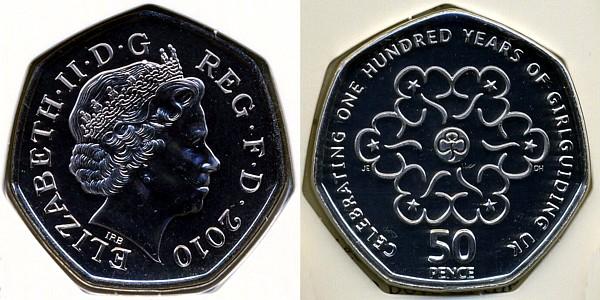 2010 50p, Guiding reverse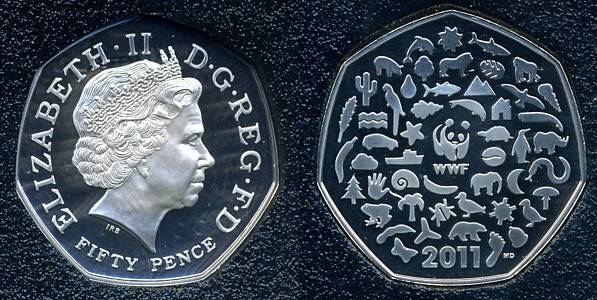 2011 proof 50p, WWF reverse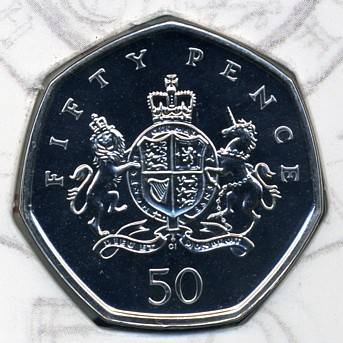 2013 50p, Christopher Ironside reverse
This design was submitted in the 1960's for the new decimal 50p, but the 1969 Britannia design was chosen instead.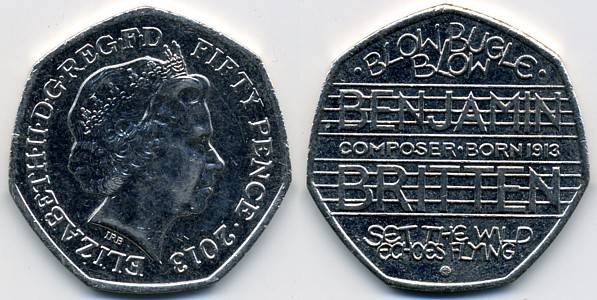 2013 50p, Benjamin Britten reverse
Unusual in having both the denomination and date on the obverse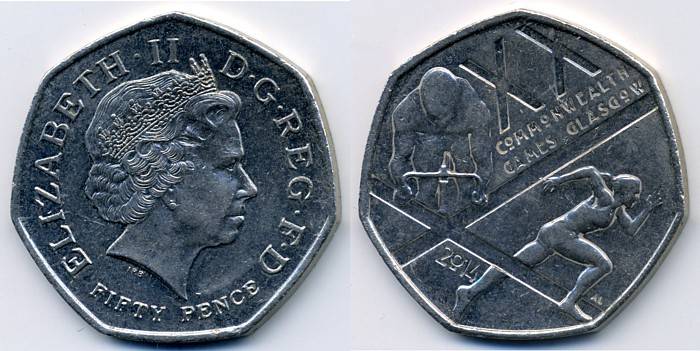 2014 50p, Glasgow Commonwealth Games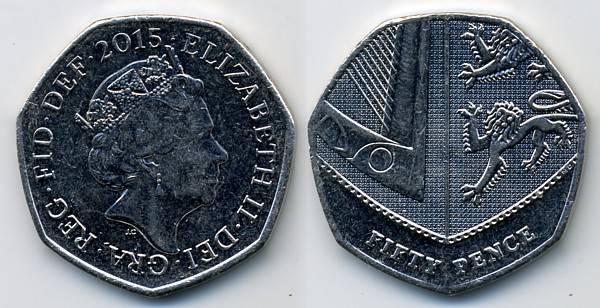 2015 definitive 50p, new obverse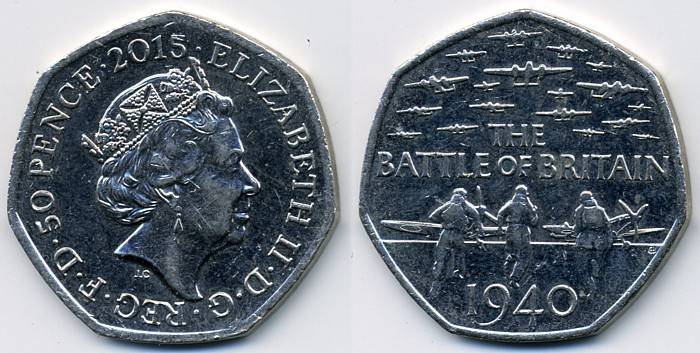 2015 50p, Battle of Britain, circulation type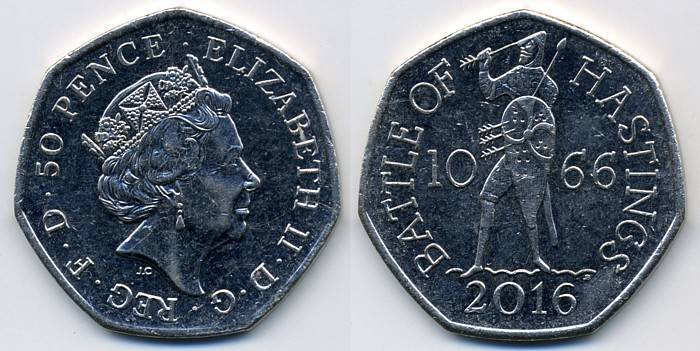 2016 50p, Battle of Hasting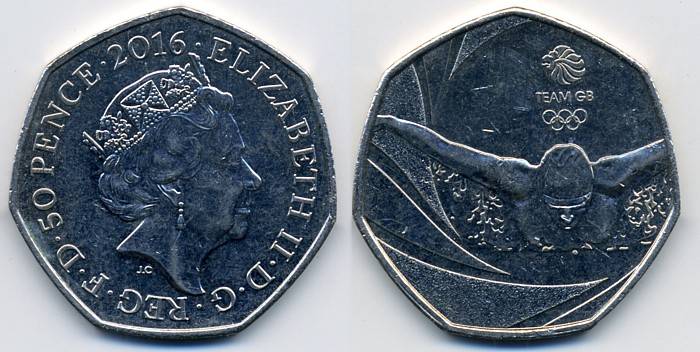 2016 50p, Olympics (Team GB)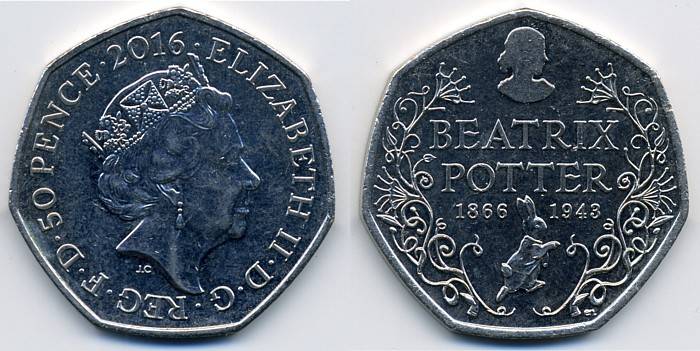 2016 50p, Beatrix Potter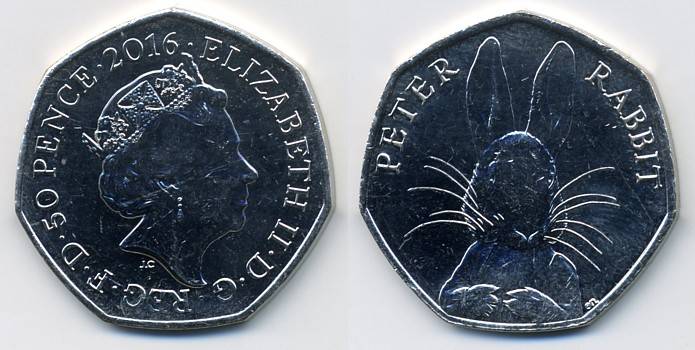 2016 50p, Peter Rabbit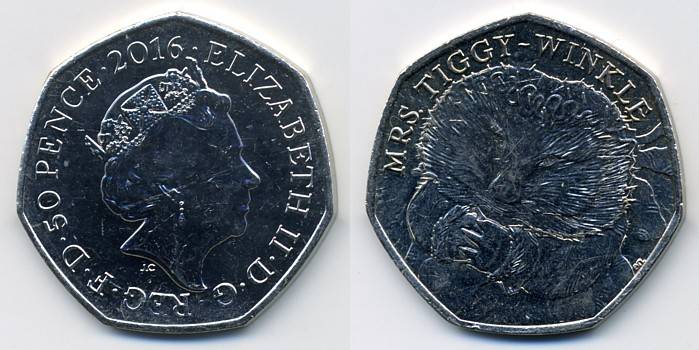 2016 50p, Miss Tiggywinkle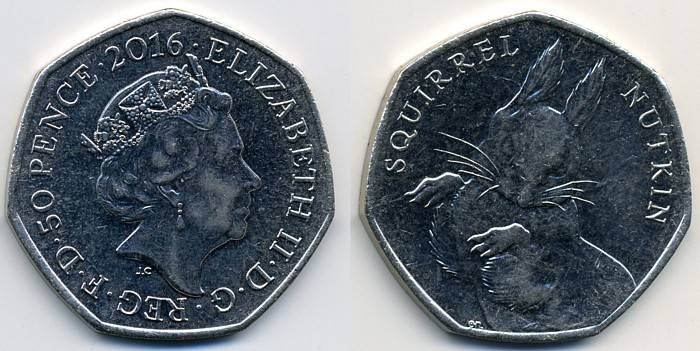 2016 50p, Squirrel Nutkin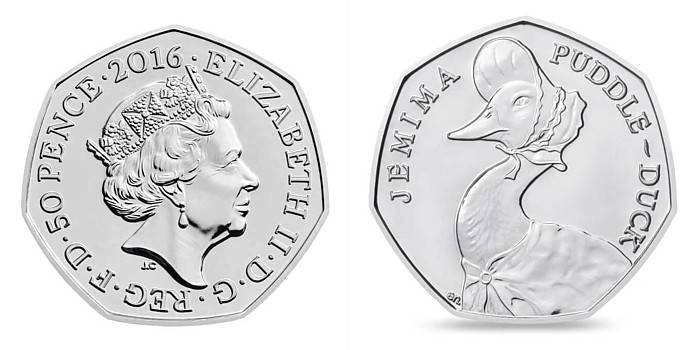 2016 50p, Jemima Puddleduck
Temporary image, courtesy of The Royal Mint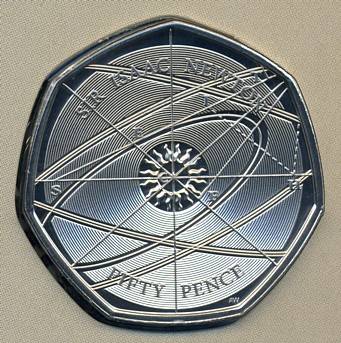 2017 50p, Sir Isaac Newton, reverse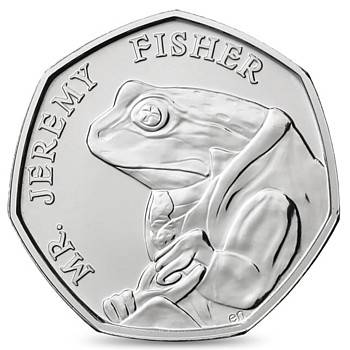 2017 50p, Mr Jeremy Fisher, reverse
Temporary image, courtesy of The Royal Mint