Pictures of Coins of the UK
by Tony Clayton
---
Decimal One Penny Coins
---
The Decimal Halfpenny <<-- : -->> The Decimal Two Pence
History of the Decimal Penny
Values of the Decimal Penny
---
Decimal One Penny
---
First Type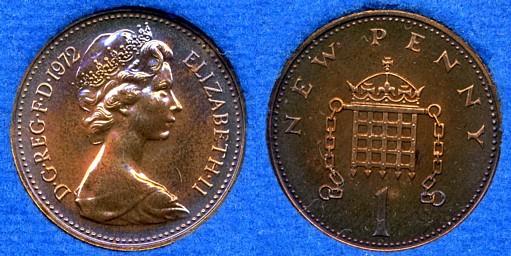 1972 proof
This date is only found in proof sets
1977
NEW PENNY
---
Second Type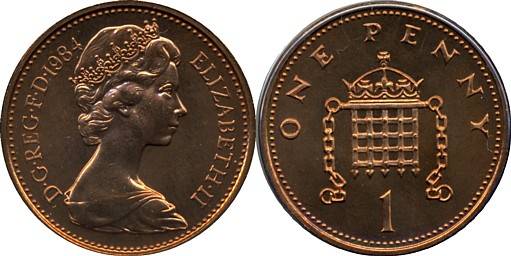 1984
Change to ONE PENNY
---
Third & Fourth Types
Third Type
1989
Bronze

Fourth Type
1996
Plated steel
The above two coins were scanned at the same time, revealing the slight colour difference between the bronze and copper-plated steel versions. The reverse in both cases is as for the Second Type.
---
Fifth Type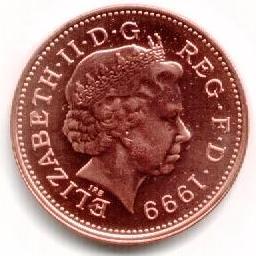 1999, obverse
---
Sixth Type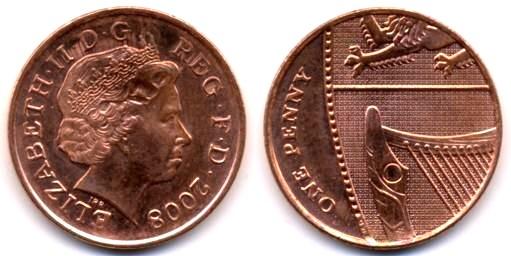 2008, new reverse
Note weakness in obverse inscription, possibly due to lack of beading.
Seventh Type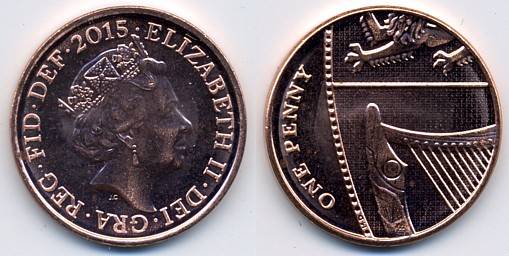 2015, new obverse
---
Production Faults
2006, reverse
Fault near edge


Closeup of fault
Faults such as these are of interest but have little extra value.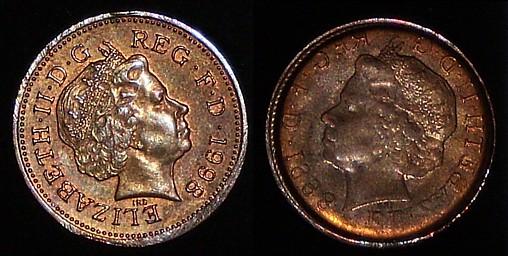 1998, brockage error
Courtesy of Ken Bell
Brockages are faults caused by retention of the previous coin in the collar. Such faults are rare and desirable

---
Links
The Decimal Halfpenny <<-- : -->> The Decimal Two Pence
History of the Decimal Penny
Values of the Decimal Penny
Coins of the UK Index
Main Pictures Index
UK Coin Values Index
---
Pictures of Coins of UK - The Decimal One Penny
Copyright reserved by the author, Tony Clayton
v19 1st December 2015